About The Booksellers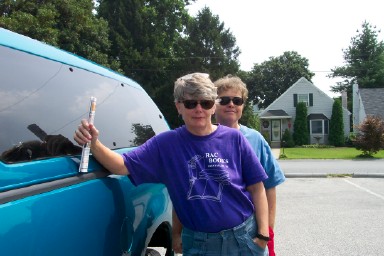 RAC Books  [email protected]
Visit us on Facebook.
Owners: Robin Smith and Anne Muren
Years in business: 32
We buy and sell old, rare and used books from our shops in Central Pennsylvania, plus online at racbooks.com, ABEbooks, Biblio, Alibris and eBay.
We are general stock booksellers, and we carry quality used and collectible books in many categories, including: mysteries, children's, Pennsylvania, military, cookbooks, technical books, science fiction, and much more.
If you are traveling in central Pennsylvania, please visit our open shops.
Yesteryear Antique Center of Hanover
441 Pine St.
Hanover, PA 17331
717-637-1612
10am to 6pm Daily
Yesteryear Antique Center
Burning Bridge Antiques Market
304 Walnut Street
Columbia, PA 17512
Monday thru Wednesday 10 - 5
Thursday and Friday 10 - 8
Saturday 10 -5, SUnday Noon - 5
717-684-7900
Please follow us on Facebook for special updates.